News from Acupuncturist Alicia Masiulis, , MS, L.Ac, CMT, FABORM
Alicia's specialties include pregnancy, fertility, and postpartum support. She also specializes in pain and injury rehabilitation.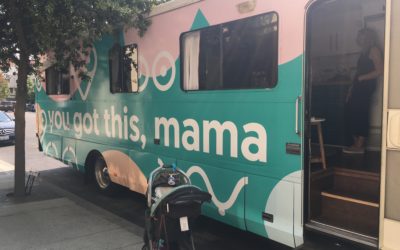 I recently had the chance to tour the Pumpspotting Breast Express that came to Blossom Birth on tour. Pumpspotting is a community based app whose mission is to give breast feeding women a platform to find support for breast feeding and pumping. Not every woman is able to breast feed but it is great that women are able get more support from an online community. Read more to find out how acupuncture and Chinese herbal medicine can also support your baby feeding efforts!