News from Acupuncturist Alicia Masiulis, , MS, L.Ac, CMT, FABORM
Alicia's specialties include pregnancy, fertility, and postpartum support. She also specializes in pain and injury rehabilitation.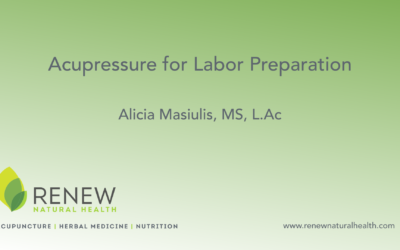 I've been hearing so many stories from both patients and other practitioner in the birth world about how stressful it is to be nearing the end of pregnancy during the COVID-19 outbreak. Under normal circumstances acupuncture can play a game changing role in relieving stress, pain, and encouraging the cervix to begin to ripen in preparation for labor.  I felt moved to record this video to empower women with some techniques that they can use at home to encourage this process.